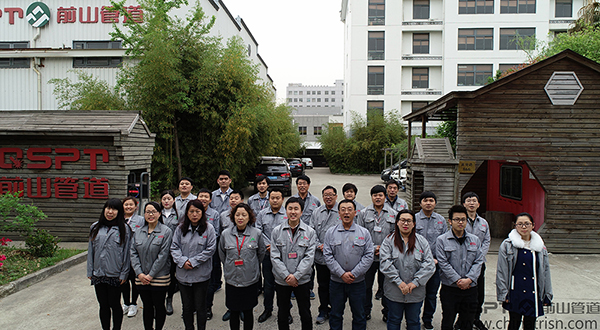 In addition to quality products, we at Qianshan also provide comprehensive customer services, including product design, customization, installation, operator training and OEM services. Additionally, we offer a one-year quality warranty on our pipe prefabrication equipment.
After-Sale Service Commitment
After-Sale Service Guideline: " Worry what users worry, think what users think "
Within/beyond warranty period, when the equipment gets out of order or is damaged, the company will provide technical consulting services without or with a charge. For customer advisory, the company will supply a response on the phone within 4 hours and written replies within 8 hours. If the customer requires, within 24 hours (within the distance of 800 KM) or within 48 hours (above 800 KM), the company will dispatch experienced engineering technical personnel to the customer site to analyze and guide maintenance. They will not leave until the fault is cleaned and the customer is satisfied.
After-sale service procedures: receive customer feedback phone calls-customer service center-technical center or quality center-analyze cause for faults and propose maintenance solutions-customer service center-arranging engineers-preparing for maintenance tool-set out-customer site-troubleshooting -customer service center-organizing and archiving
We supply all the necessary spare parts and wearing parts for all equipment and on time.